Technology: Samsung brings two new camera sensors: 12MP 1.28µm with Dual Pixel and 24MP 0.9µm
Samsung's ISOCELL camera sensor brand has two new additions – one in the Fast and one in the Slim categories. The first one is a smaller version of Samsung's 12MP Dual Pixel sensor, that will eliminate the camera bump even on thin phones. The second one is similarly small and uses pixel binning to compensate for its small pixels.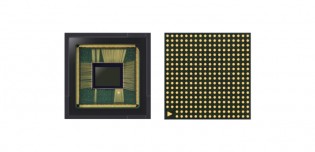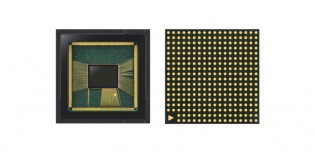 ISOCELL Fast 2L9 (12MP, 1.28µm) • ISOCELL Fast 2X7 (24MP, 0.9µm)
The ISOCELL Fast 2L9 is a 12MP sensor with 1.28µm pixels (down from 1.4µm pixels on the S8 camera). It uses Dual Pixels – two photo diodes in each pixels – for the trademark fast, highly accurate autofocus. Samsung says it enables pleasing bokehs with just a single camera too.
The ISOCELL Slim 2X7 is a 24MP sensor and it is the first to use pixels smaller than 1µm – 0.9µm to be precise. In the dark, it will combine four neighboring pixels to increase light sensitivity (Samsung calls this Tetracell). The Deep Trench Isolation of ISOCELL sensor promises improved dynamic range and reduced color crosstalk.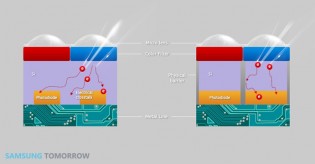 Deep Trench Isolation keeps light from one pixel from hitting other nearby pixels
Both sensors are designed to fit in thin phones, free of camera humps. They will be used both as main cameras and as selfie cameras, though it's not clear when the first phones using these sensors will launch. Samsung has committed to further develop sensors with sub-1µm pixels.